14sept17
"shame on me. holy crap, shame on me."
(part II)
okay, so i posted a bunch of pictures the other day, including birthday cards...but i forgot the two most important birthday cards!
anyway...

When i attended Wasabi Con a few years back, a woman approached my table looking at the various prints i had displayed. she looked at a print of Baru Kiri that i had drawn for The Year of the Snake and proceeded to describe *precisely* what kind of person Baru Kiri was. she then looked at a New Year's print of Beatríz in a kimono and also described *precisely* the kind of person Beatríz was.
i was flabbergasted and...proud.
proud that i could draw my characters with such life that someone could peg what kind of people the were. (this was especially true of Beatríz...the kimono print had her all smiley and cute-looking, yet this woman *knew* that Beatríz can be pretty acidic at times).
she then told me that, based upon their personalities, she could deduce their zodiac sign and, thus, pinpoint their birthdays. i had never even considered their birth dates, so of course i said, "Yes, please!"
as it turns out, Baru Kiri is an aries and her birthday is 09 april and Beatríz is a cusp cancer, 19july. mark your calendars.

so, without further ado:
Birthday Card for Baru Kiri (09apr)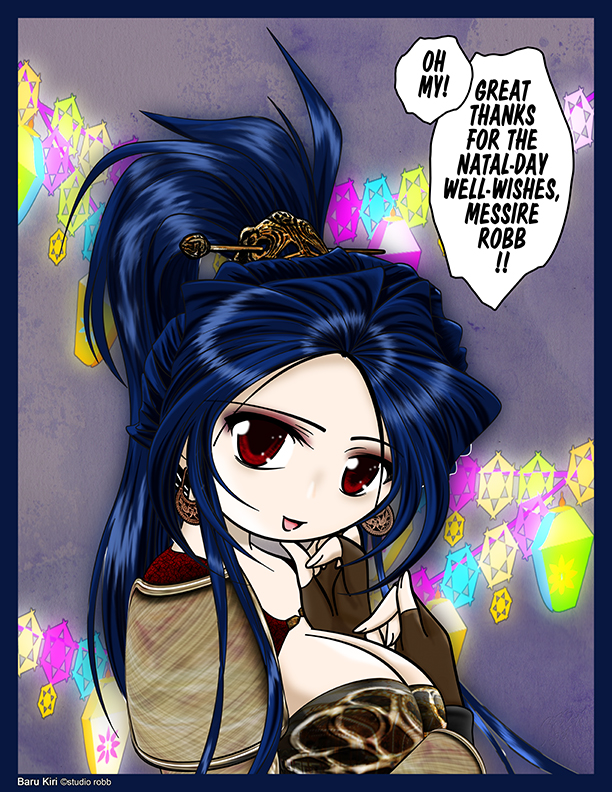 and, of course!
Birthday Card for Beatríz (19july)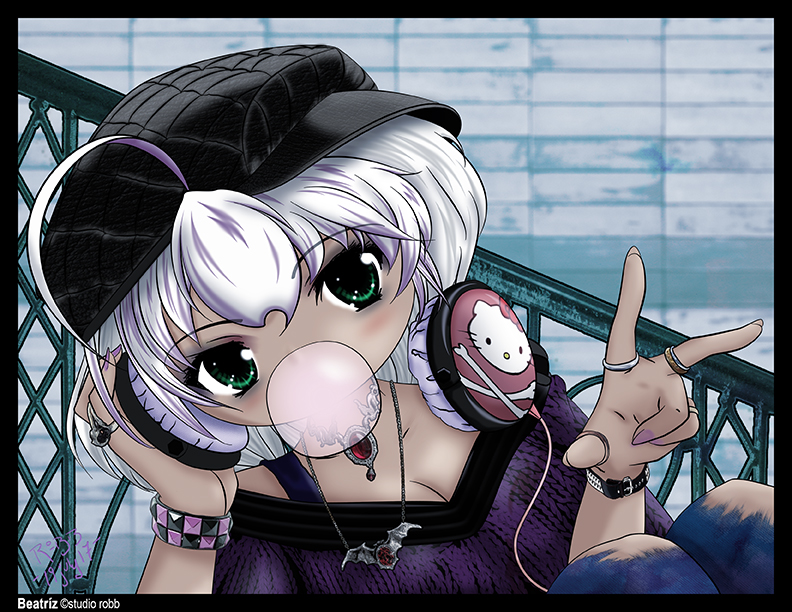 and here's the pics i posted the other day. first: the Birthday Cards-
Birthday Card for Taka-chan, The Daughter Supreme!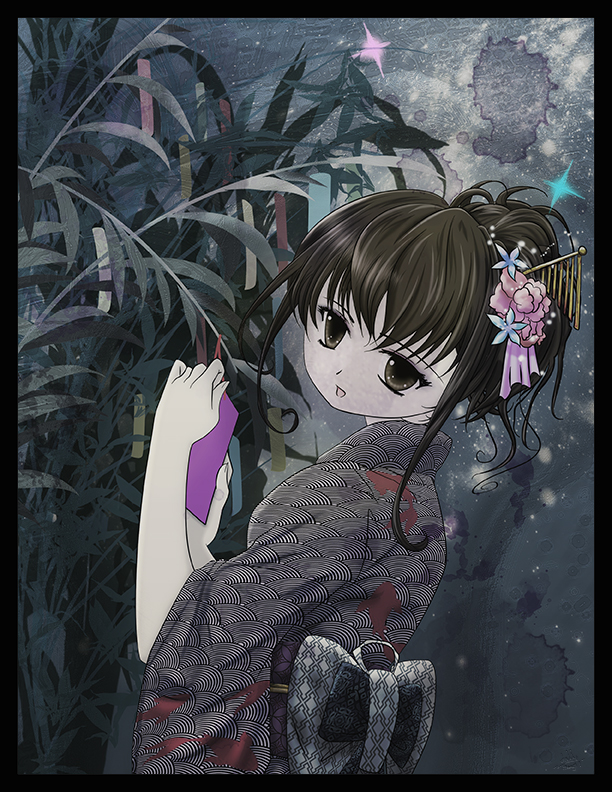 Birthday card for Steve Bennett (1 & 2)!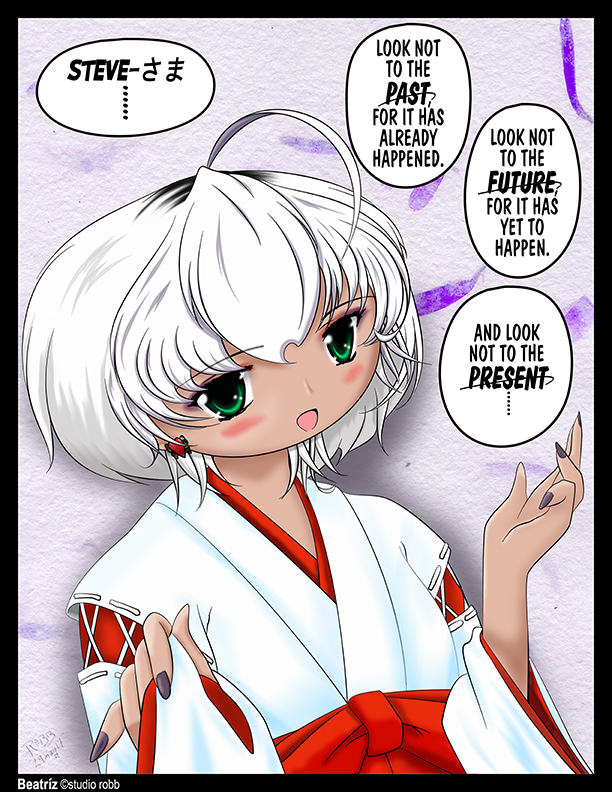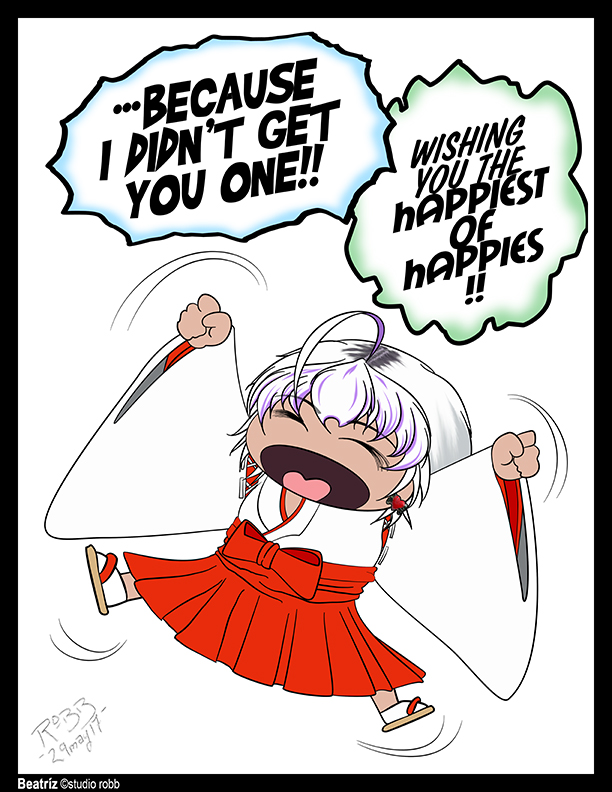 Birthday Card for Jan Scott-Frazier!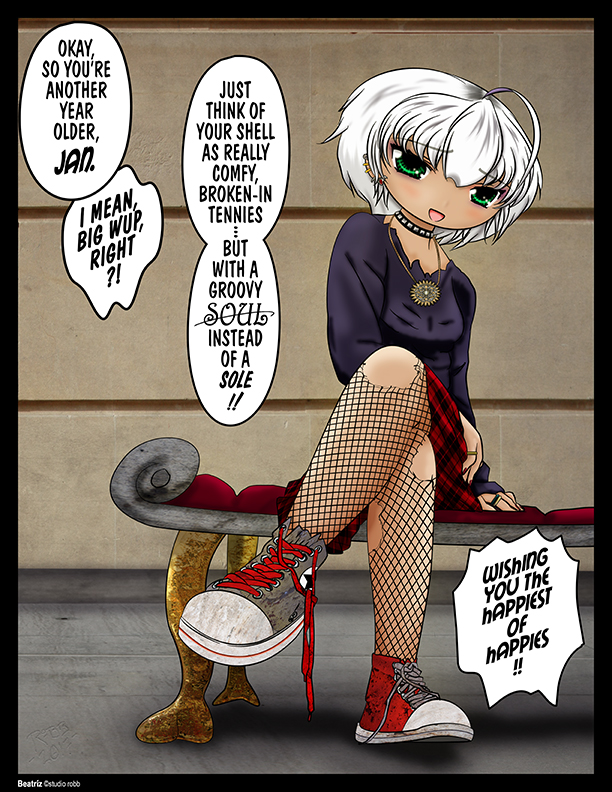 another Birthday Card!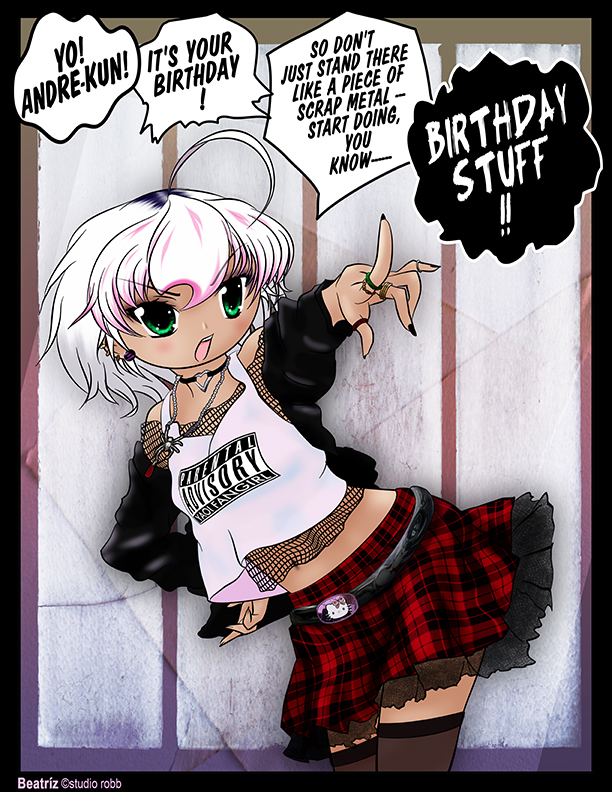 ...and miscellaneous cards-
a Wedding Card for couple Jacob and Ashley!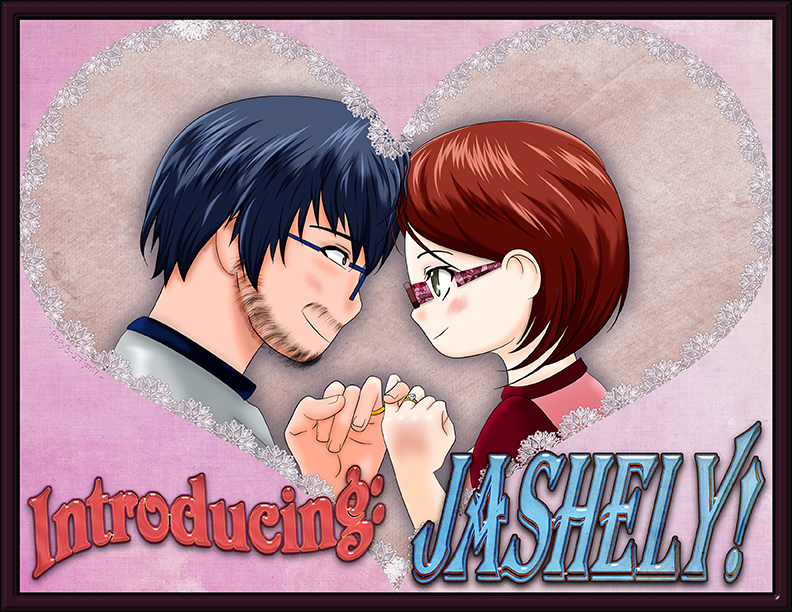 this year's New Year Card!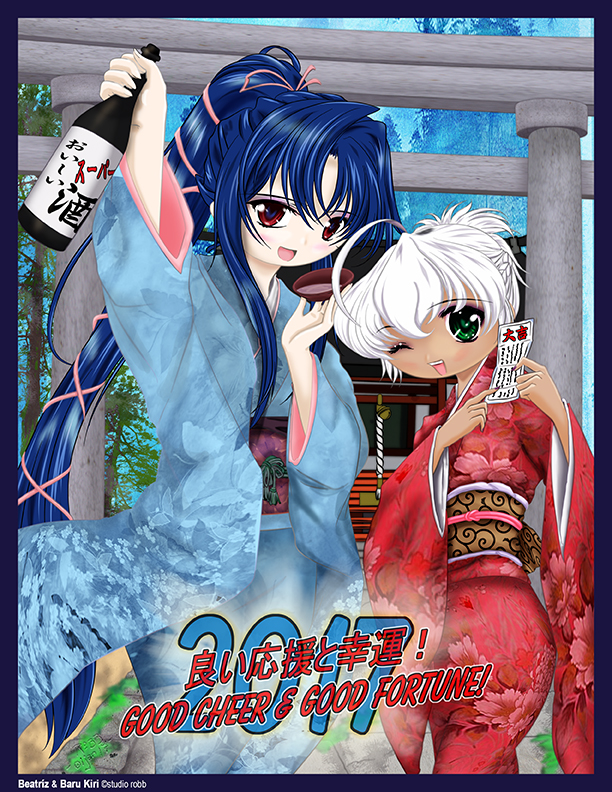 this year's Asian New Year (Year of the Rooster) Card!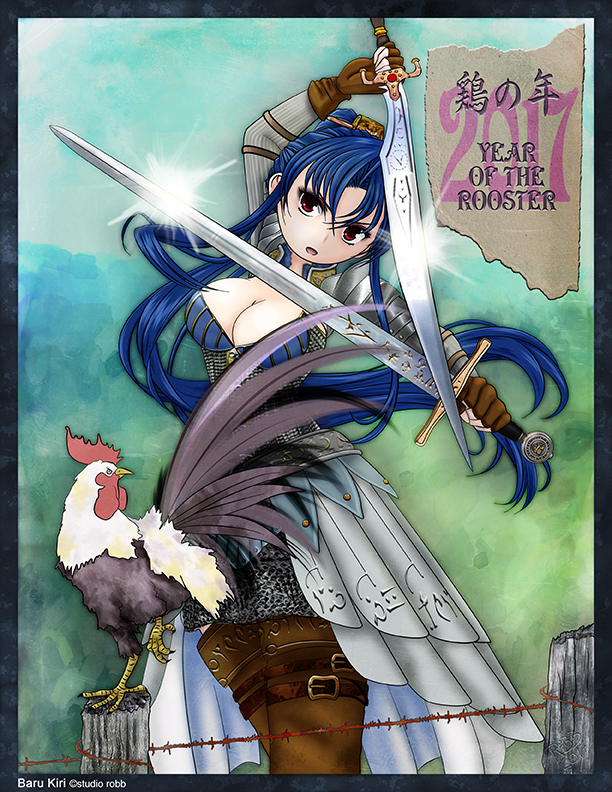 A Congratulations Card!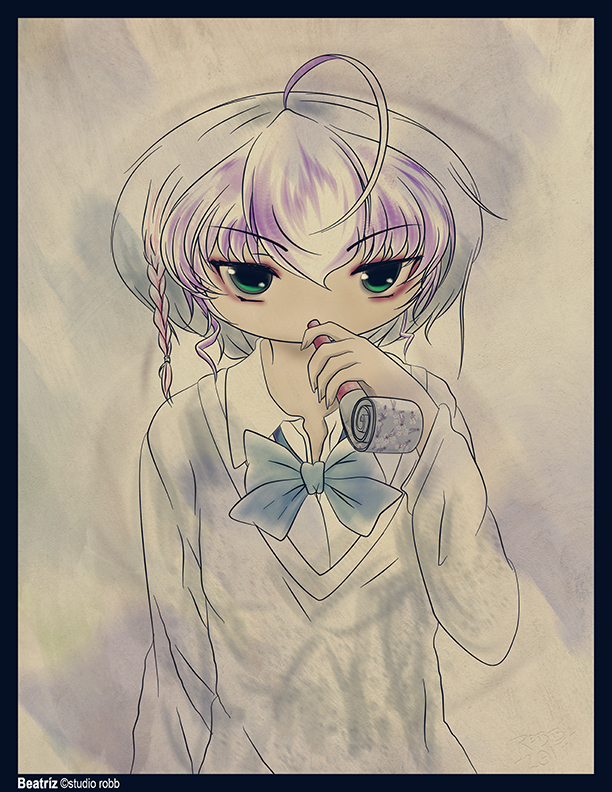 ---
as you can see, i've been doing a bunch of stuff, even some freelance stuff i can't post here.
(◞‸◟ㆀ)
i'm almost finished with another page for The Legend Of Béo-Woolfe. hopefully i'll have it posted before the year is up...
(´・×・`)
---
çiao-der!